Turkey Day is just around the corner!! I only have two more days of work before a 4 day weekend. I couldn't be more excited because between my healing arm (not taking prescription meds anymore!), a nasty cold sore on my bottom lip (why do they suck so much!!!), and on and off again congestion (I have added a personal humidifier to my holiday wish list), I am not feeling this week at all.
So what updates do I have for you all?
Remember how I said that I'm sure there was a reason I was accidentally sent the Rose Cecily and not the Garnet I ordered?
Well, I was doing laundry and found my garnet square scarf from tznius.com (from 10 years ago, one of my favorites, but I tend to forget about it!... also, it appears to be on sale!!)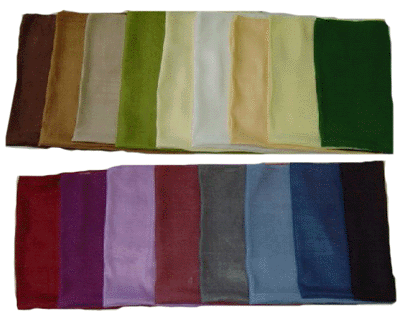 So I DO in fact have a garnet colored head cover, but what I do NOT have (until now) was a simple pastel, so when I knew I wanted to wear my Everyday Cecily to my interview for full-time status, I was pleased to discover that my head cover went perfectly with pinks an teals.
Sadly, I've loved that skirt to complete death (it's COVERED in stains that will NOT come out, and it's even starting to get holes), so that will be the last time I wear that particular one. I'm going to repurpose the material make another skirt just like this one (although I really hate sewing jersey cotton, so any tips are welcome!)
My hair was done in an "under Heidi braid" since my hair's not yet long enough for a full Heidi braid. Today I decided to spice things up though, and repeated the style but with four braids instead of two.
It's not my tidiest work, but I really liked this.
Lastly, NOT on the topic of hair (it's always a struggle with me), something this weekend reminded me of a trip to the
City Museum
in St Louis a few years back.
For the record, I bloody LOVE the City Museum. I sort of love St. Louis. When I was living in Champaign-Urbana, my then-boyfriend and I were given some money for a spring break trip by his mother, "just because", and we decided to go to St. Louis (my first visit to the CM). When he got into graduate school in Steven's Point, Wisconsin, I was saddened that we probably wouldn't return to St. Louis for a long time. After we ultimately broke up, and I, through a series of events ended up moving to Peoria, I remember being overwhelmingly happy that I was staying day-trip distance to St. Louis.
Well, it was my second trip to St. Louis, this time with Chris, and I remember having trouble trying to decide what to wear (I think the first time I wore jeans with a skirt over it, but it was April then. It was July the second time). Since there was a substantial amount of climbing involved, I needed to wear a skirt I could move in, and something underneath for the inevitable 'roll-up'. I opted for my workout skirt and a pair of shorts.
This was not the best choice. Not only did the skirt keep catching on things, but so did my shorts.
All the sudden, I spotted a group of middle school aged girls, and immediately recognized them as my people, because they were all wearing what I should have been.
How silly of me!! Here, I had spent so much time thinking of warm weather leggings, I had forgotten that they come in Capri length!! And why do I only own ONE mid-length jean skirt? How silly of me.
That's really what I strive to do with this blog. Often times fashion blogs are focused on looking stylish or trendy, and that's cool, but the reality of dressing modest is that sometimes you're just not sure what to do when you're NOT being stylish. Sometimes you just need to know what to wear in everyday situations, but still be you.
Peace!